About us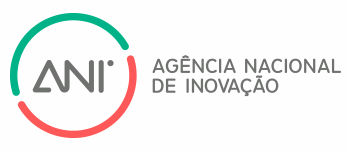 ANI – Promoting knowledge & collaborative innovation
ANI
(the Portuguese National Innovation Agency) aim is to support companies, bringing value to their innovation activities, and being recognized as key element in the innovation support system.
Therefore, it is endowed with a model of governance which allows it to take a central position in the science-economy relations, partnering with the relevant stakeholders.
ANI pursues a wider range of activities:
■

Enhance the transfer of knowledge to the economy through increased and better cooperation between companies and other entities of the R&I system;
■
Increase the R&I system participation in international networks, as well as increase scientific and technological production of international quality;
■
Strengthening business investment in demand oriented R&I and with commercial applicability (increasing the private component of financing);
■
Promoting, with other entities, a favorable social environment for technology-based entrepreneurship and a culture of merit and risk.
ENTERPRISE EUROPE NETWORK Your business is our business
Enterprise Europe Network is an international network of close to 600 partners from over 50 countries with 3 000 local experts ready to help you find the right partners and grow your business through innovation.
Our services tailored to SMEs, but are also available to all other businesses, universities and research centres, focus in:
■

Advice on EU law and standards
■

Intellectual property and patents
The Enterprise Europe Network is a key instrument in the EU's strategy to boost growth and jobs.
Portugal is member of the Enterprise Europe Network through a national consortium that brings together 12 entities that include chambers of commerce and industry, entrepreneurial associations, technology centres, research institutes and national agencies experienced in supporting SMEs.
ANI – Portuguese National Innovation Agency is a member of the Network since its inception in 2008 and is especially suited to support technology-based partnerships and the exploitation of results from R&D and innovation projects.
Bilateral Talks
Participants

115

Meetings Requested

318

Meetings Accepted

163
Participants
Profile views
Before Event

3102

After Event

188651
SCHEDULE
Registration:

Open until 19. June

Meetings selection: 01. June - 19. June

Partnering event:

21. June
DETAILS
Language: English

Cost: Free of charge